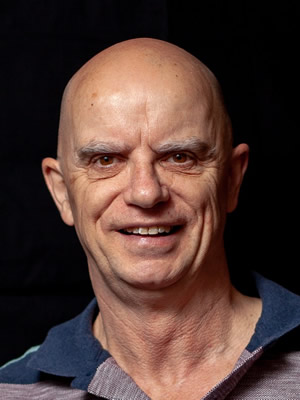 Andrew Thomas
Camera Department, Camera Operator, Drones, Producer, Shooter Producer
Sydney
BIO
Andrew is better known as Frosty from his many years working and living in Antarctica. He is an experienced producer & camera operator based in Sydney but has worked all around Australia and most of the world. His multi-skilled ability to shoot & produce and edit on FCP often makes him a valuable asset to many productions. Andrew has a friendly and easy-going nature which makes him easy to work with on set.
Andrew started in TV later in life after a career in telecommunications which started with the RAAF and completed with his time down south. He has a strong technical ability which allows him to take on many roles not normally associated with a shooter producer skill set. If he hasn't done it before he can often work it out and if it's beyond his capabilities, he'll happily tell you.
Andrew has worked on some high-profile productions such as The Amazing Race – Australia – Israel – US, Ocean Treks with Jeff Corwin, Naked & Afraid, Finding Big Foot, The Voyager with Josh Garcia, In Search Of with Zachary Quinto and Who Do You Think You Are – US series to name a few. Andrew also has a variety of experience on TVC's including Rebel Sport, Franklins, Aladdin the musical, Beautiful: The Carole King Musical, Harry Potter Musical and the Hamilton Musical. He is often called upon by international productions to act as their fixer all around Australia.
Andrew is very capable working alone and managing his time and budget as required to meet the production's needs.