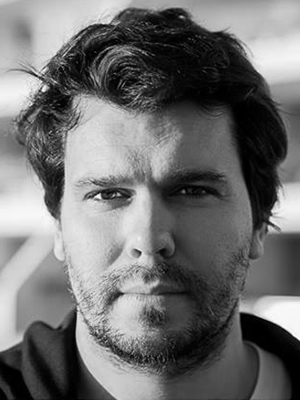 Bruno Barthas
Camera Department, Editor, Drones, Motion Graphics
Sydney
BIO
I am a well established Video Editor/Motion Designer, currently based in Sydney. I have been editing films for the past 15 years, specializing in commercial film production. I have experience working with a diverse range of subjects and international clients in industries ranging from music, luxury goods, fashion, TV shows, documentaries and music videos.
I studied at the Conservatoire De Cinema in Paris where I specialized in Video Editing. In 2005 I temporarily relocated to New York to work on independent projects and gain experience on television and film sets. It was in Paris working for Partizan that I gained valuable experience with directors such as Michel Gondry (The science of sleep), Alex & Martin, and Antoine Bardou-Jaquet and had the opportunity to experiment with different styles and techniques that have influenced much of my current work.
In Sydney since 2011, I worked at large agencies and production companies (FilmGraphics, Host, Leo Burnett, Droga5…) with clients such as Sony, Chanel, Nike, Telstra, Adidas, Westfield, BT Super, OPSM, Toyota, StGeorge Bank, Cadbury.
Since 2014 I was the in house video editor of Saatchi&Saatchi, working on high end projects such as OPSM Penny the Pirate, Toyota Landcruiser Emergency Network, Westpac Rescue Rashie to name few. In this 3 years I've been awarded at Cannes by 2 Gold Lions, 1 Silver and 1 Bronze.
My experience and training has given me a deep understanding of the inner workings of agency life. Whether it's a TVC, online content or hype reel I'm always open to new challenges.