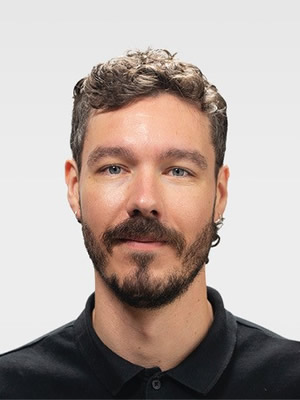 Tom Nall
Editor, Editor / Shooter
Sydney
BIO
Howdy! My name's Tom and I'm a freelance editor and camera operator located in Sydney. I've been working in the media industry for 5+ years in various different roles but for the majority, working in advertising helping clients from Mercedes to Greenpeace, Samsung to Aldi and many more, to create interesting and engaging content.
After receiving my Bachelor's Degree in Journalism and Communications from the University of Queensland, I started my career in media working as a journalist for various publications in Sydney including working in radio for SCA (Triple M, HIIT). My beginnings working in this field has informed my ability to craft a story and work efficiently to a deadline.
After completing two Diplomas at AFTRS for Editing and Cinematography, I have been working as an editor and camera operator for various media outlets and agencies across Sydney in both a freelance and full-time capacity. Most recently I was working for international advertiser Leo Burnett where I was a full-time editor, working across clients such as Suncorp, Diageo, Craveable (Red Rooster, Oporto), Bonds and HBF to name a few.
As a freelancer I bring a wealth of experience working in a fast paced agency environment that creates a sense of creativity along with accountability and drive for getting the desired client outcomes.