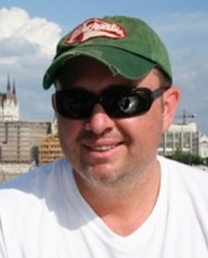 Simon Hammond
Aerial, Camera Department, DOP
Sydney
BIO
Simon Hammond commenced his career around the same time he learnt to walk. As the son of a Cinematographer a career in the film industry was a logical step. Initially he began by assisting some of Australia's most awarded Directors Of Photography and was the preferred focus puller for many.  With the new Millenium came a new challenge and Simon made the transition to Director Of Photography.
Over the past few years his work has earned him a number of awards and the respect of many established directors. In addition to TVC's Simon also shoots Music Videos, Short Films, Network Television Promos and Title Sequences. He is based in Australia however the last several years have also seen him working extensively in Asia and Europe.
Simon shoots on all film & digital formats, specialising in high speed image capture.
Photographic Attitude
Collaborating with the director to realise his or her vision is what I love most about working in the film industry. Reaching that balance between the visual narrative of the work and the emotional content of a scene, no matter how short or long, is something I strive for.
Like any film maker I want the work to look good, but for me it's more than that – the cinematic style must match the intent and attitude of the scene and the work as a whole. Realism might be right for one style of narrative while another requires a more heightened or polished look.