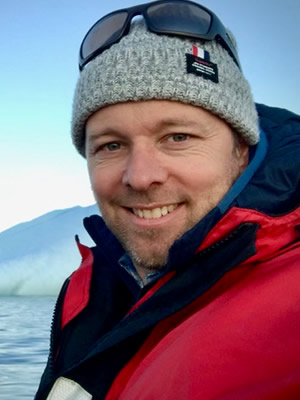 Robert Hill ACS
Camera Department, Camera Operator, DOP
Sydney
BIO
Rob is a multiple award-winning freelance Cinematographer and Director of Photography with a passion for people, the natural world, adventure and travel. Rob works in all media formats and has worked on extraordinary productions in documentary film making, specialist factual, natural history and human interest. Rob also works with high end corporate brands to produce authentic visual content to help deliver their message both online and for broadcast.
For more than two decades Rob has been privileged to live and work around the globe, beginning his career in the UK in 1996 with the British Broadcasting Corporation (BBC). At the BBC Rob worked on sports features, factual documentaries, as well as a National Trust documentary on the wildlife and coastline of the British Isles.
The year 2000 saw a move to Australia where Rob joined the Australian Broadcasting Corporation (ABC). At the ABC Rob worked on natural history documentaries, science, art and news and current affairs programs. These assignments took Rob to Arnhem Land, central Australia, the Kimberley and the Great Barrier Reef, as well as the Middle East, East Timor and Singapore.
From 2007 Rob was based in Beijing for six years with the ABC. He covered the Sichuan earthquake, the Beijing Olympics and the changeover to the government of Xi Jinping, to name a few. Rob also filmed documentaries on China's economic growth and social and political issues and traveled throughout the region to Tibet, Mongolia, Hong Kong, Japan, North and South Korea, Myanmar and Russia.
Rob relocated to Washington DC in early 2013 where he covered issues such as the inauguration of Barack Obama, the aftermath of Sandy Hook and gun violence. He traveled extensively in the USA, as well as to Canada, Mexico, Brazil and Argentina.
Returning to Australia in 2016, Rob is now based in Sydney where he spent four years travelling Australia and the world as one of the core cinematographers working on the Seven Network's flagship current affairs program, 'Sunday Night'. Using the latest cameras, cine lenses, macro, gimbals, tracks & sliders, drones, lighting systems, green screen and time-lapse techniques, Rob continues to travel on assignment to the world's deserts, jungles, polar regions, mountains, oceans, natural disaster zones and cities to create world class images and films.
Rob's outstanding work in natural history and his human interest documentaries from China led him to receive accreditation, the highest honour from the Australian Cinematographers Society (ACS) in 2011. He has since received 47 ACS awards, a Walkley Award for excellence in journalism, a Logie Award, several New York Festivals awards and four White House News Photographers Association awards, resulting in an invitation to the White House to be congratulated by President Obama in the Oval Office.