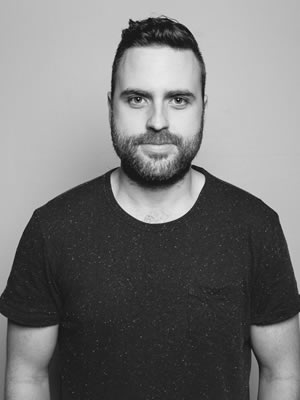 Pete Ward
Animator, Editor, Motion Graphics
Sydney
BIO
I'm a creative editor based in Sydney and I enjoy making cool things. Over the past 10 years I've collaborated with best-in-class creators and brands to tell stories across film, commercial, experiential, music video and corporate.
I've just completed work on feature documentary "Martha: A Picture Story" which just screened at the 2019 Tribeca Film Festival in New York. Before that I edited the feature documentary 'Kings of Baxter' while working as Editorial Lead at post-production studio Goldtooth in Vancouver, Canada.
With an eye for detail and a focused approach to deadlines, I have a strong work ethic driven by my passion for all aspects of the filmmaking process. I am a great communicator, easy to get along with, and driven by new challenges and opportunities to learn new skills.
I'm comfortable working both autonomously and within a team and enjoy tackling complex problems to achieve awesome results. I can cut on Premiere, Final Cut or AVID and am proficient in creating and animating motion graphics in After Effects. I am a quick and efficient learner and have no trouble picking up and adapting to new software and systems.
I'm always up for a challenge, and enjoy crafting experiences which strike an emotional chord with viewers.