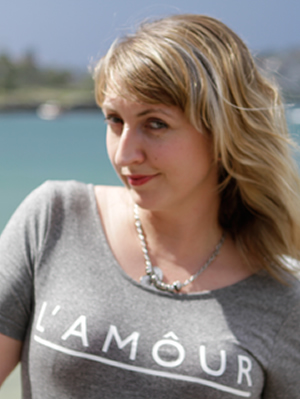 Michelle Nagy
Director, Producer, Production Manager
Sydney
BIO
Michelle is a Creative Producer with a background in Production Management and experience producing across film, commercial, television, music and multiplatform content. She enjoys working with passionate filmmakers on emotionally engaging stories and in complex and challenging projects.
Her films have travelled to festivals across the world including St Kilda, VIFF, HIFF, Palm Springs, Edinburgh, Atlantic, Rhode Island and Hollyshorts.
'Red Nuts' gained 2ndplace at Tropfest for Director Jackson Mullane, and the award for Best Actor, Kevin MacIsaac. 'Baby Boy,' the Director's next screenplay won the Screen NSW and Metroscreen development grant. Michelle was Line Producer on Shane Danielsen's Cannes short 'The Guests,' and produced Jacobie Grey's short 'The Aquarium,' which won Best Screenplay at St Kilda and the award for Rising Star, Sophie Rollason.
She has managed accounts and produced TVCs for multiple global brands including QANTAS, Colorbond, AMP, PWC, McDonalds, Allianz, AIA, BUPA, AGL, Intuit, Hammond Care, Pepper, David Jones, GSK, Cash Converters and Lenovo, securing both international and Australian industry awards for her commercial campaign work.