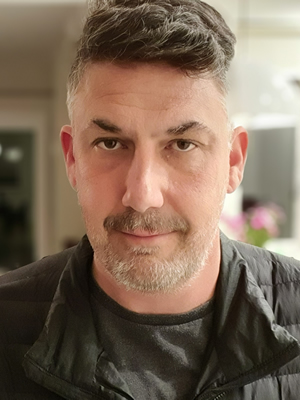 Mark Burnett
Editor, Promo Producer, VFX & Compositing
Sydney
BIO
Mark is a Sydney based editor with over 20 years experience in broadcast post production. His love of editing began with short films, having worked on a hand full of Tropfest finalist films and a successful entry for Flickerfest.
Over the years his editing experience expanded into On Air Promotions Production for a variety of Foxtel Channels and then free to air channels, such as Nine, Ten and the ABC. During his time in On Air PRomotions Mark garnered several World Promax Awards – Gold and Silver – as well Promax ANZ awards.
Recently he has been editing sizzle reels and pilots for Northern Pictures and Luscious Films.
Mark values the power of great storytelling and dynamic cutting. He has always kept himself up to date with the latest versions of Avid Media Composer, Adobe Premiere, After Effects and Photoshop. A deadline and quality driven editor, Mark takes pride in every project he is involved in.