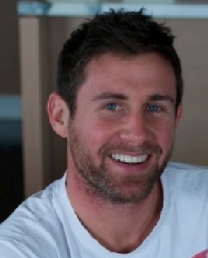 Kieran Cato
Unit & Traffic Management
Sydney
BIO
With a construction management background, sales, and hospitality management experience, Kieran Cato found himself in the Sydney film industry in early 2011. Starting out on as a production coordinator on a low budget Australian feature Kieran learnt the ropes and was introduced to a role that fit his skill set and personality extremely well – Unit Management.
Kieran quickly went on to work on The Great Gatsby in the unit department and was later promoted as personal assistant to Tobey Maguire.
Shortly after filming wrapped on 'Gatsby' Kieran established Cato Film & TV Logistics and began providing film-savvy traffic management personnel, onset security, unit, cleaning and safety reports for the film and TV industries.
Cato Film & TV Logistics now has over 50 employees and has worked on some of Sydney's most recent big budget drama series and feature films including OLD SCHOOL, LOVE CHILD, GEORDIE SHORE, FURY ROAD: MAD MAX 4, THE BIGGEST LOOSER, NEXT TOP MODEL & MKR.
Kieran, with an interest in film production, has gone on to produce a number of short films including a finalist in Sydney's 2013 Tropfest short film festival. He has also associate produced Circle of Lies, a feature, which picked up US distribution with Warner Brothers and was recently selected for Metro Screen's 'Breaks Funding – Story to Screen' funding campaign.