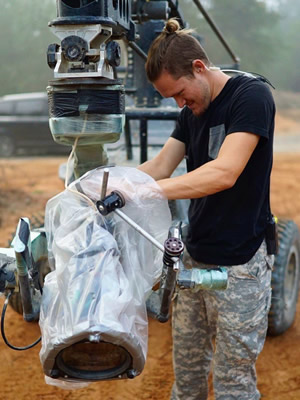 Jordan Ream
Camera Assist, Camera Department, Camera Operator, Focus Puller
Brisbane / Gold Coast
BIO
Jordan Ream is a Brisbane/ Queensland based Camera operator and Camera Assistant that has worked on varied projects from small scale documentary crew, to large productions with 20+ cameras and operators at a time.
Working in and around the United States for the past 4+ years has given Jordan the experience to travel and work internationally on independent projects in countries like Brazil, India, Israel, Dominican Republic and now Australia. The diverse projects he's worked on has allowed him to develop skills to quickly adjust to the varying needs on set every day. This background affords Jordan the ability to work with DOP's as well as be the solo shooter for projects that are based in Queensland or are just travelling through.
Jordan is proficient in Operating both ENG and cinema style cameras for doco, reality, series, competition, corporate, and other types of productions. Jordan as an camera assistant excels at  data wrangling, focus pulling, setting up interview lighting, batteries and card management, plus whatever else is asked of him.
Jordan enjoys his work immensely and is always looking to fill whatever need is presented in whatever capacity he can.