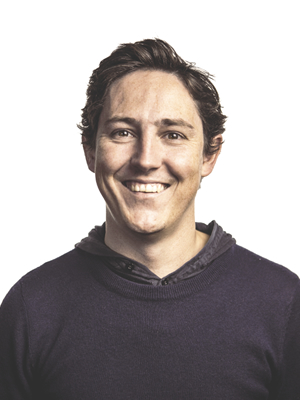 Jon Michael Mooney
Animator, Camera Operator, Editor, Editor / Shooter, Motion Graphics, VFX & Compositing
Sydney
BIO
Jon-Michael is a visual alchemist with over 10 years experience. During his career he has spanned multiple aspects of the industry directing an award nominated TV series for the TEN network, TVC's and branded content for companies like Oral B and Big W, short films and is currently completing a feature length documentary. Whether behind the lens or behind the edit suite, Jon-Michael has a unique ability to find the heart and soul of a story and hit you right in the feels.
EDITOR
Jon-Michael has worked with some of Australia's biggest brands and marketing agencies during his time as an editor at Luscious International editing TVC's for some of the worlds leading brands like Unilever, P&G, Oral B, Bonds, Big W, Breville and hundreds of others. Jon-Michael has extensive experience cutting TV series, TVC's, online content, documentaries and pre-roll.
CAMERA OPERATOR
Camera operating has always been a passion for Jon-Michael who has an incredible eye for composition and capturing the heart of a subject. He has worked on drama, TV series, documentary and music festivals like Bluesfest where he shot bands like Crowded House, Jack Johnson, Ben Harper, Grace Jones and The John Butler Trio.
Jon-Michael developed his skills by working with some of Australia's best Directors of Photography and draws upon different sources of inspiration to create truly beautiful imagery. Jon-Michael is well known for making the most out of a camera with a fellow operator jokingly said,  "When I found out what you'd shot that on I nearly quit the industry"
MOTION GRAPHICS
Drawing from his experience in communication and interaction design, Jon-Michael create smart and effective motion graphics to elevate the production value of his work. Jon-Michael has created beautiful motion graphics as well as interesting VFX.