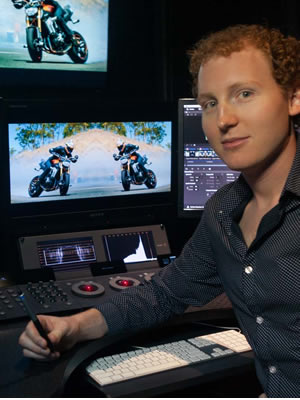 Jarryd Hall CSI
Camera Department, Colourist
Sydney
BIO
JARRYD HALL C.S.I. is a colourist and camera operator, specialising in correction, grading and online finishing for broadcast, cinema and online.
He loves the challenge of finding out what works just right for each project, figuring out the right amount of seasoning for each shot without overcooking it – and acting as a technical intermediate layer with creative types, who don't understand nor need to know what "gamma", "colour space" or "ODTs" they'll need for their pictures.
Jarryd's credits include feature films, TV specials, episodic TV, TVCs, documentaries, shorts and music videos. He strives to continuously technically up-skill, proudly providing the latest visual technologies to clients in a friendly, personalised and approachable manner.