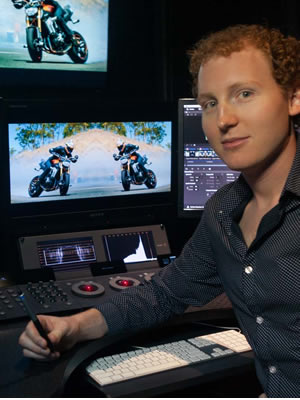 Jarryd Hall CSI
Colourist
Sydney
BIO
JARRYD HALL, CSI is a colourist specialising in correction, grading and online finishing for broadcast, cinema and online, using Blackmagic DaVinci Resolve Studio and FilmLight Baselight .
He loves the challenge of finding out what works just right for each project, figuring out the right amount of seasoning for each shot without overcooking it, and acting as a technical intermediate layer so you won't need to worry what "gamma", "colour space" or "ODTs" you'll need for your pictures.
Jarryd's credits include feature films, TVCs, TV specials and episodic shows, documentaries, children's programming, shorts and music videos. He strives to continuously provide the latest visual technologies to clients in a friendly, personalised and approachable manner.
Jarryd is available for attended and remote sessions, with his own online grading suite, can come to your grading suite, or can bring his system to your location or production office.