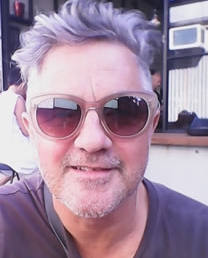 James Hudson
Editor
Sydney
BIO
I'm a freelance editor with over 20 years experience in Australia, England, Asia and New Zealand.  I have edited everything from high end brand TVC's  to Content pieces, Corporates for some of Australia's leading blue chip companies to music videos for international artists , short films, docos and one Feature Film along the way. I've been fortunate enough to work with some of the world's leading commercial directors and have also managed to pick up a couple of international awards.
I love editing, from telling stories, through to image based impact pieces cut to music.  I've worked in a few different areas in the industry over the years but I've never stopped editing!
I'm keen to meet new clients after spending the last eight years in New Zealand. Hope we can get to work together.