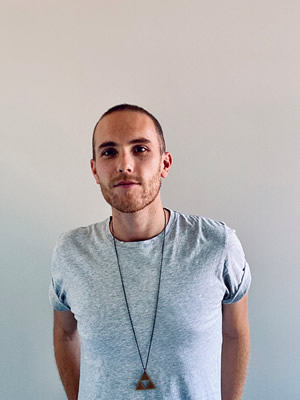 Fraser Kelton
Editor, Motion Graphics
Sydney
BIO
Fraser has been working as a video editor and motion graphics designer for over a decade. Starting in the STW Group mailroom he quickly moved up into the junior editor role in the TV production department at Ogilvy Sydney. Working on numerous large campaigns, Fraser honed his skills across wide variety of different software – including Final Cut 7 and Motion – before moving onto the Adobe Creative Suite platforms.
Through his most recent full-time position as the Senior Editor at DDB Sydney, Fraser has a deep understanding of the inner workings of agency life and a keen attention to detail. He has worked with clients such as KFC, IBM, Vodafone, Telstra, Westpac, Foxtel, McDonald's, Volkswagen, Nestlé, NewsCorp Australia and Coca-Cola, just to name a few. Plus, in his time at agencies he has helped create a bunch of award winning work – such as #macitbetter – which won in it's categories and Spike, LIA and D&AD. In addition, as an Editor and DOP of the Sydney Opera House #comeonin campaign, Fraser helped bring home gold, silver and bronze Cannes Lions.
Since making the jump into freelancing Fraser has been able to provide high quality work to a wide variety of agencies, post-houses and clients throughout Sydney.
Whether you need a TVC, online content, internal/ corporate videos or good ol' fashioned Hype Reel, Fraser has a passion for creating great visual storytelling. He loves working on a variety of different kinds of projects and is always open to new challenges.