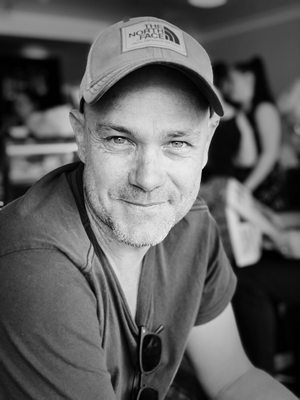 Damien Watkins
Editor, Producer, Promo Producer, Writer
Sydney
BIO
Damien is a Sydney based editor with over 20 years experience in broadcast post production.  Telling stories is what he does best. From thirty second TVC's to two-minute cinema trailers, identifying and engaging the audience with a meaningful and unforgettable experience is his forte. His passion is creating impactful, beautifully crafted work, drawing on a vast range of skills from writing, shooting, directing and editing across any platform. He knows that telling great stories builds audiences and creates a deeper more rewarding connection with your brand and the content.
Damien has done work for MTV, Foxtel, Fairfax, NME, Universal, Sky UK, Channel 9, ABC, Bravo UK, SyFy, NRL, Sydney Film Festival to name but a few.
As an Editor and Creative Producer, Damien possesses experience ranging from long form series to sizzle reels; from TVCs to branded corporate content; from cinema trailers to . Damien's broad experience in all aspects of video storytelling means he makes confident editorial decisions every time, so you know once briefed he'll be able to work autonomously to deliver a your needs and requirements.
He is fluent in Premiere Pro and Media Composer and has a broad range of skills across the entire Adobe Creative Suite to make sure your project is finished to the highest of standards.