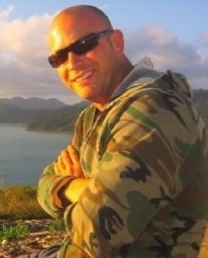 Craig Donaldson
Aerial, Camera Department, Camera Operator, DOP, Underwater
Sydney
BIO
A love for the art of story telling,  a passion for the craft of cinematography and  more than 20 years spent behind the tools of his trade ,  has established Craig firmly with the well rounded calibre of a true professional in his field .
With a depth of  international experience  in nearly every genre of TV , from long form history doco's to reality to dramality to TVC's and branded content advertising , Craig has captured life through the view finder  from the odd to the obscene ….. and everything in between.
Recent 2015/2016 credits of note include:
DoP of 3 series of award winning ob-doc Kings Cross ER
DoP of What really happens in Thailand
DoP of Discovery channels first Australian reality show- Say yes to the dress .
The Memorial – Behind the ANZAC legend (History channel)
Coast Australia (BBC)
Ice Wars ( ABC).
Corporate clients worked for regularly are MasterCard, Blackrock, Fidelity, MLC, Qantas, Knauf and Wine Selectors
Based in Sydney with a comprehensive location production and lighting kit , Craig owns and operates Sony F5 , Sony A7s2 ,  Canon C300  and a 360 FLY 4K VR camera.
Craig is a popular repeat choice amongst his clients ,  always brings his bomb proof happy temperament with him to every  job and lives by the words,
"How good can it be, when the thing you love most is what you do for a living?"