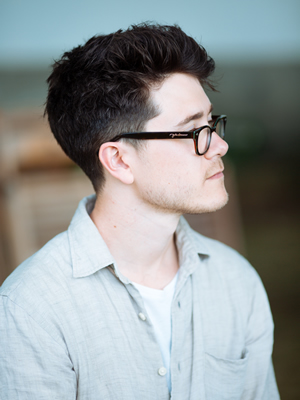 Bryn Chainey
Director, Editor, Writer
Sydney
BIO
Bryn studied at the Griffith Film School in Brisbane, where he specialized in directing and editing. He graduated in 2006, winning the QLD New Filmmakers Award for Best Director the year after. In 2007 he worked for Cutting Edge in their tapes department, before a grant from the Berlin International Film Festival allowed him to relocate to Europe. From 2008-2015 Bryn lived in Germany, where he directed a number of award-winning narrative short films. Throughout this period, he also consistently worked as an editor — focusing primarily on music videos and branded content.
In 2015 Bryn returned to Australia to direct a film as part of Screen Australia's Hot Shots program, which was produced by Revolver. Since then he has worked consistently as a director and editor on commercials, branded content, and narrative television. His recent clients include ABC Comedy, Netflix, Optus Sport, the Australian Labour Party, Universal Music, Sydney Opera House, and Transport NSW. Bryn also holds a Certificate IV in Workplace Training & Assessment, and was a lecturer for two years at the New York Film Academy, where he taught directing, screenwriting, and editing.
As an editor Bryn offers over 10 years of experience in a variety of media. As a capable director himself, he can interpret the needs of production crew and clients, and is equally comfortable in a deeply collaborative environment or being locked in solitary confinement until the job's done. He brings inventiveness, clarity, and rhythm to every project, and as a collaborator takes pride in bringing out the best in others' work.