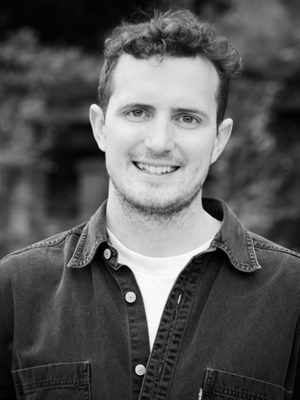 Brendan Cain
Editor
Sydney
BIO
Brendan is a video editor based is Sydney with a wealth of experience working in broadcast television, documentaries, commercials, branded content, online content and film.
His passion for editing flourished out of a love of storytelling and working with the latest technology. He is renowned for his speed, attention to detail, and ability to collaborate in a team. Whether a pitch video or a feature film, Brendan commits himself with the same dedication and focus. The goal is always to make compelling and entertaining content that reaches its desired audience.
For the past 10 years as a freelancer Brendan has worked with clients such as RedBull, ING Bank, NBN, World Nomads, Frasers Property Australia, Seuz, ReachOut.com, CNBC, PwC and The Sydney Opera House. His film work has screened at a number of film festivals, including Cannes Cinema Des Antipodes, St Kilda Film Festival, Flickerfest and LA WEB FEST.
He has a strong knowledge of the latest non-linear editing software, including Premiere Pro, Avid Media Composer, Final Cut Pro as well as After Effects, Photoshop, InDesign and others.