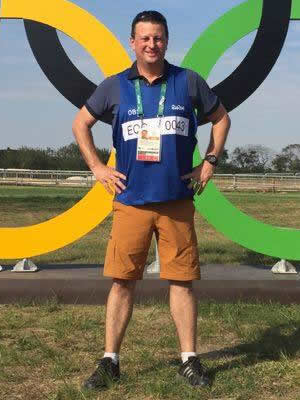 Ben Tessler
Aerial, Camera Department, Camera Operator, DOP
Perth
BIO
Ben started his career in Television at Channel Nine Perth in 1990 as a sports / production cameraman. After gaining three years valuable experience covering international Test cricket, NBL and Rugby league as part of multi-camera outside broadcasts, he moved into single camera news and current affairs.
In 1996 Ben moved to London and joined The London News Network as a staff cameraman covering news, current affairs, entertainment and features for a variety of programs on ITV.
In 1998, Ben continued in London as a freelance cameraman, spending three years working on ITV's flagship travel series "Dream Ticket" before joining the BBC's international news gathering teams covering major events including Afghanistan, Kosovo, Russia and Northern Ireland.  Other clients in the UK have included Channel Five, BBC Three, NBC, FOX, France 1, ZDF, ARD, AL Jazeera, Channel Nine Australia, ABC (Aust), TVNZ and bureau cameraman at Channel Seven Australia.
Since living in London, Ben has maintained a close connection to some of his former clients and has continued to be sent around the world to cover major events.
In recent years Ben has worked on the 2016/2017/2018 Australian Moto GP, 2015/2016/2017/2018 Hopman Cup Tennis, 2015/2016/2017 Australian PGA golf, 2016 Melbourne World Cup Golf, 2017 Eurasia Cup Malaysia, 2018 Jakarta Asian games, NFL Super bowl and 2018 Commonwealth Games, Wimbledon 2018 plus the 2008, 2012 and 2016 UEFA football finals. The 2006, 2010, 2014 and 2018 FIFA world cups and the Sydney, Beijing, London, Sochi, Rio and Pyeongchang Olympics.
As well as sport, Ben has worked on a number of reality and Observational documentaries, including 7 years on The Force, The Zoo, Border Security, My Kitchen Rules, Married at First Sight and Keeping Australia Safe.
Corporate, banking & mining video production is now also a large part of the workload too, with the geographical proximity to some of the worlds largest mining companies assets being in Western Australia. Some recent clients include Woodside, FMG and Rio Tinto as well as most of the major Australian Banks.
Ben is now based in Perth as a freelance cameraman and is an owner of several HD and 4k complete camera kits and a Cineflex V14 gyro stabilised helicopter camera system.