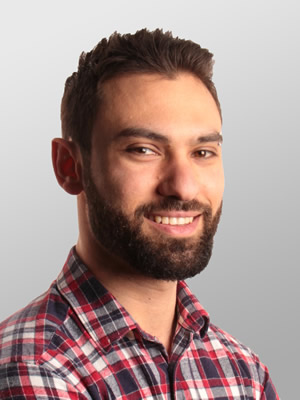 Alex Ardino
2D Animator, 3D, Animator, Editor, Motion Graphics, VFX & Compositing
Sydney
BIO
Alex is a Sydney based motion designer working across both 2D & 3D platforms, also offering skills in video editing and graphic design. As a designer Alex implements a clean, original and modern graphic approach for timeless and distinct brand in a contemporary market space. With experience in broadcast and advertising, Alex excels in various phases of a video project from concept development to finished art. Alex is passionate about using animation to portray the personality of brands, visual identities and anything typographic.
Alex is an engineer turn motion designer, so problem solving and understanding the 3D space come naturally to him. This multi-disciplined, creative outlook makes him very analytical and systematic about his work while paying great attention to detail. Committed to continual learning, Alex has undertaken two 3-month motion graphics courses with the School of Motion in 2020 as well as completing AWARD School in 2019 to develop skills in art direction.
Alex's open minded attitude, social nature and passion for networking make him an asset to have on a team. He loves a challenge, exploring new ideas and draws creative inspiration from every aspect of life.