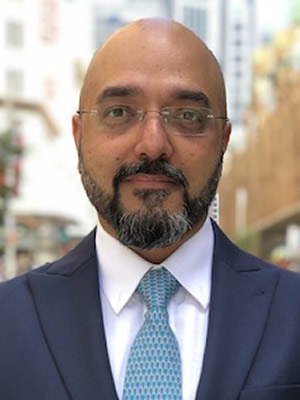 Adil Jain
Agency Producer, Director, Producer
Sydney
BIO
I am  a producer, director and photographer based in Sydney, Australia. I have been producing stills and motion shoots for over 20 years; shooting commercial, documentary & travel photography for over 17 years, and directing ad films and short films for 9 years.
I began my career in NY assisting on shoots with supermodels, worked in Mumbai across editorial, advertising and Bollywood, and now work predominantly as a senior producer/EP in Sydney. My most recent job was as senior producer for 3 films animated and shot in Sydney for the tech giant TSMC – with Cub Films.
I bring a vast and varied range of experience. I am a team player, a keen listener, quick and clear thinker and decision maker – and have mostly been in a leadership position. I have a terrific skill for looking at the big picture and pre-empting problems before they arise.
The son of an Army officer, I grew up traveling widely across India and the US and studying at 9 different schools. I received my B.A. in English Literature from the University of Delhi in 1997 and an AAS in Photography (with Honors) from Northwest College in Powell, Wyoming in 1999. After graduating I assisted Sante d'Orazio, Mark Abrahms and Greg Miller in New York on editorial and advertising shoots, including cover shoots with Heidi Klum and Claudia Schiffer.
– Adil Jain