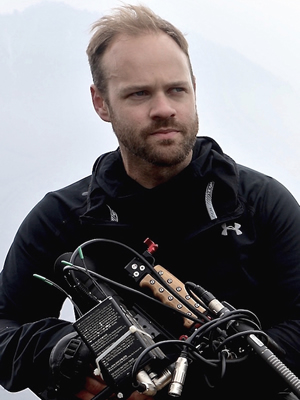 Trent Butler ACS
Director / DOP, Camera Department, DOP
Sydney
BIO
As an accredited cinematographer, Trent has a sharp eye for capturing the finer moments of story-telling.
His work has taken him to productions in over 50 countries.  Working across various genres from documentary, commercial, broadcast, advertising and digital content and he has received many awards, in recognition for his work.  He has won Australian Cinematographer's Society awards and has filmed and directed documentaries that have won awards in Walkley Awards (Australia), Human Rights Press Awards (Hong Kong), Asian Television Awards (Singapore) and received nominations in the prestigious Royal Television Society Awards in the United Kingdom.
Trent honed his craft in foreign bureaux for the BBC, before bringing his skills to the freelance marketplace.  In 2012, Trent received Accreditation from the Australian Cinematographer's Society.  Accreditation is the highest honour that can be bestowed to a member.  It allows the member to use the letters 'ACS' after their name.