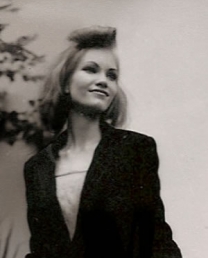 Tamara Heath
VFX & Compositing, Animator, Editor, Motion Graphics
Sydney
BIO
An award-winning Motion Designer, Editor and Lover Of All Things Creative.
Born and raised in Sydney, Australia Tamara Haentjes has completed a Bachelor of Fine Arts at COFA and a Bachelor of Applied Design majoring in Digital Media at Billy Blue College of Design. She has spent a year and a half living and working in Germany, freelancing at various companies in Berlin's wonderfully dynamic creative landscape. Upon her return she worked full-time at DDB for a year before moving on to face new challenges as a freelancer in Sydney.
With network, agency and post experience working at companies such as MTV Sydney, DDB Sydney and Pixomondo Berlin, Tamara has a well-rounded understanding of the entire creative process from conceptual problem-solving to graphic creation and technical finessing both in commercial and experiential design.