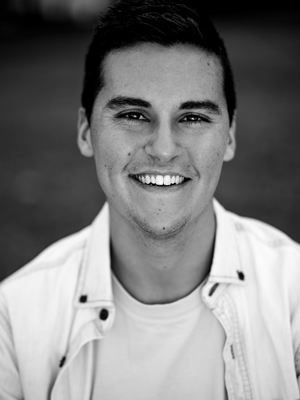 Sean O'Reilly
Director, Editor, Producer
Sydney
BIO
Sean is a highly sought after senior content, digital and social video producer.
He has a relentless drive to be at the forefront of content strategy and production, and loves nothing more than making great work that he's proud of.
Sean surrounds himself with creatively driven individuals that have huge ambitions to conquer their chosen field.
Sean has worked for Australia's leading content and content marketing agencies, including Australasia's leading influencer network and early pioneer of social video Boom, where Sean ran the production unit, developing stand out influencer-integrated video campaigns for leading brands, including Microsoft, Virgin Mobile & Queensland Health.
Sean moved on to work at Emotive Content, a highly reputable content marketing agency. His role was vital in running the content production studio, developing, writing, shooting, directing and editing social content for brands such as Optus, iHeartRadio, Uber, Airbnb & Woolworths.
Totem was Sean's next calling, taken on board by CEO Steve Crombie, an advisory on the board of Vidcon, as Senior Producer to establish the production team and facilities of the business. Here Sean executed a first-of-it's kind project, a social video reality series, featuring 4000+ pieces of content, featured in 10 languages for the Queensland Government.
Across Sean's professional roles, he's had vast experience producing content for social, in video, still image, live, featuring influencers and global A-listers ,and always ensures the content he creates is the right fit for the brand and for the target audience.
Sean was trained at AFTRS, the prestigious Australian Film Television and Radio School, graduating with top marks in the Graduate Diploma of Producing course. He has since continued to work with the school, shaping their social video marketing verticals, and assisting in the development of Asia Pacific's first Social Video Short Course.
His aim is to be at the global forefront of content strategy, production, and wants to work for a renowned agency to make his stamp and work with the brightest in the industry.
Work aside, Sean loves the ocean, in particular scuba diving, adventures with his mates, seeing the world & keeping on top of global news, trends and technology.