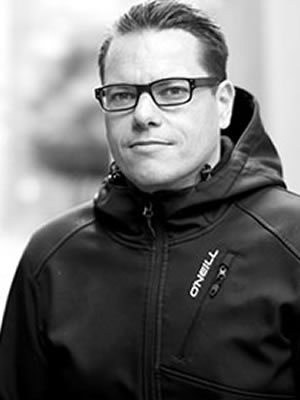 Nicholas Price
Director / DOP, Camera Operator, Camera Department, Director, DOP
Sydney
BIO
Nicholas Price is a Sydney based Director of Photography who has worked in London and Japan. He has made commercials, TV series, video clips, documentary and short films.
In 2017 Nick has been DOP on the TV shows Clash Of The Collectables (Chanel Nine) and Cruise Mode (channel 10) as well as the independent feature film Fragmentary. He has also made content for Qantas, the Commonwealth Bank and a TVC for Open Universities.
As a graduate of AFTRS he loves creating stylised cinematic work, whether it be TV shows or TVCs, Nick is always striving to bring a unique visual style to any project he works on. Recently Nick has shot projects as diverse as TVC's for NSW Farmers, video clips for Universal Music shot on the Arri Alexa and a series of Huewei online spots filmed on a mobile phone. It's safe to say that Nick has a passion for diverse and interesting projects.
Nick recently invested in a set of Schneider PL cine lenses that can be used on his Sony F5 or other cameras such as the Arri Alexa or Red cameras. Being a passionate collector of lenses he also has a set of old Nikkor primes that have their own unique look.
With a weakness for travel, old cars and corn chips (he is in fact happiest when combining all three) and as a keen skier, Nick has has been lost and found in the back-country of Japan, NZ, Canada, USA and parts of Europe. When not working behind the camera or skiing he can be found with friends and family in Forster, on the mid-north coast of NSW.