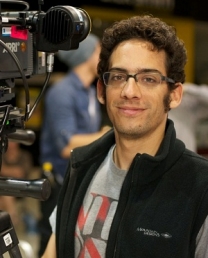 Mark Broadbent
Camera Department, Underwater, DOP, Stills, Timelapse
Brisbane / Gold Coast
BIO
Mark Broadbent is a freelance cinematographer and photographer based in Brisbane, Australia.
With over 12 years'experience in the industry, Mark has worked on a large number of projects across the entire spectrum of cinematography and photography including
feature films, short films, documentaries, television commercials, music videos, corporate productions (film and photo), surf photography (film and photo), travel photography & timelapse.
His experience ranges from small, low-budget projects through to feature films utilising a variety of media including digital cinema, film, broadcast and HD-SLR and the projects he has worked on have taken him all over the world.
Mark's personable manner, down-to-earth approach and can-do attitude have enamoured him with cast and crew alike.