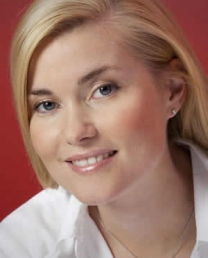 Jo McNulty-Clark
Line Producer, Post Production Producer, Producer, Production Manager
Sydney
BIO
Jo's career has spanned over 16 years in the film, television, audio, post-production and digital industries. Over this time she has worked through the ranks in production and has taken on all kinds of diverse roles within these industries. Jo sees herself as a multiplatform producer; she can work on any platform, her roles range from head of production, producer, digital producer, creative content producer, post-production supervisor, agency producer, line producer and production manager.
Her expertise involves end-to-end production and post-production on corporate branded content, music videos, live broadcast/events, feature and short films, TVCs, TV promos, digital/multiplatform projects, motion and print graphics and documentaries. Jo's worked with a range of clients both internationally and nationally; Discovery channel, BBC, Channel 4, FOXTEL, Telstra, ABC, SBS, Yahoo!7, CBA, Lend lease, FORD, ARU, the Salvation Army, Westpac and government clients. She's handled various sized budgets, always endeavouring to meet the creative goals of the project whilst maintaining a high attention to detail.
The projects Jo has worked on are generally required in pressurised time frames that require the ability to communicate and develop strong relationships with clients, creatives, crew and outside contractors to find practicable solutions that deliver to her high standards. A sense of humour and an ability to prioritise is integral to a happy ambience with client, creatives and the crew.
Jo sets a high standard for herself and the projects she works on, she is a team player, always willing to go that extra mile when she is on the job and is an asset to any team or project. Her experience and growing qualifications has maintained ongoing full-time and freelance work throughout her career. She will always endeavour to keep changing her approach to projects in this ever changing landscape.