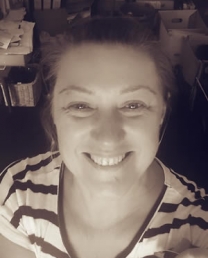 Jo Cadman
Line Producer, Producer, Production Manager
Sydney
BIO
Born and bred in Sydney, Jo has an abundance of experience in TV, branded content and event television, having worked in production for over 20 years. Jo is extensively experienced on live tv entertainment shows, studio and outside broadcasts, reality and light entertainment television, drama and brand funded tv. Jo knows how to get stuff done and can safely claim to be a highly experienced and knowledgeable film and television production service provider in production management and producing, work with any budget, meet with any deadline and be considered an asset to any production.
From working on large scale broadcast reality and event television productions to chasing the need for speed with Hornet Jets and Formula 1 racing cars for Red Bull, to running and managing a boutique production company, she has experience in all and every aspect of production. Jo has also trained and educated many a production manager who have gone on to become extremely successful in their own careers.
"I am a highly experienced senior television production manager, consultant and production supervisor in all forms of film and television production, having acquired a natural ability in turning initial creative audio visual concepts into television production and broadcast reality.
Having such a large array of experience across all facets of film and television, my knowledge is extensive where I have an excellent, holistic understanding of film and television production, including the business behind each project and the importance of exceptional on- screen quality from high level professional people management, effective production techniques and clever budgeting and budget management. My excellent understanding of contract and media law, my fastidious employment of occupational health and safety work practices plus professional accounting knowledge and practice is what underlies my effective production techniques to each production.
Being adept in analysing and evaluating television production requirements, customising production solutions and troubleshooting enables me to manage production and production teams with ease, all with a strong sense of humour and fun. I am an effective communicator with the ability to relate to people at any level of business and can easily translate production requirements into cost effective production solutions."
When she's not organizing a good spreadsheet or piecing together a 32 camera outside broadcast for several days, you will find her sitting in a rally car, calling the shots, doing warp speed through a forest, all with sunglasses permanently placed on top of the helmet!
"Jo adds a real business sense to every production, which is invaluable in running and growing your own business", Matt Taylor , Founder and Executive Producer, Milkmoney.
"An amazing production manager …….", Rick Spence, Head of Content, Ensemble Australia.
"Here is a PM where you throw at her things not covered in the budget for a show that you must have, only for Jo to say, ok, let's see how we can do that and comes up with the solution. She is a real can do person", Lauren Rudd, Executive Producer, Please Marry My Boy, ITV Studios.