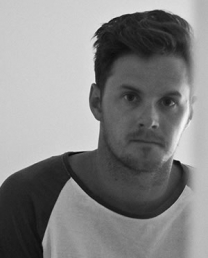 James Tyrrell
Editor
Sydney
BIO
Completing film school in 2006, James was hired as a video tech and editor working for TechMedia Digital Systems. In the three years working with TM he traveled the World working as vision switcher and video editor at major sporting events including the Commonwealth Games (Melbourne 2006), Asian Games (Qatar 2006), FINA Short Course World Swimming Championships (Manchester 2007) and many local FIFA, FFA, ARU and FINA sanctioned events. During this time James also worked in different roles on numerous short films, short documentaries and corporate videos.
In 2009 James traveled to Seattle, USA to explore and worked as a wakeboard and waterski coach. Upon returning James took up freelance editing, quickly gaining relationships with production companies and agencies around Sydney. James has worked on all sorts of productions for clients including Toyota, Samsung, McDonalds, ING Direct, Phillips, Masters, Qantas, JTG, BT Super and many more.
James has a passion for the entire film making process and in 2012 he worked as DP and Editor on short film 'The Pitch' which won the Aurora film festival at the Dendy Theatre in Sydney.
James continues to work hard at refining his editing skills and broadening his experience as a freelance editor. Combining all aspects of the film making process, and as editor seeing a product through to completion gives James a great sense of satisfaction.