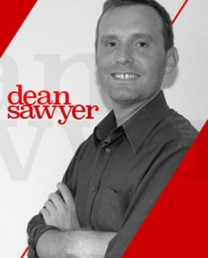 Dean Sawyer
Motion Graphics
Sydney
BIO
Dean graduated from Blackpool University in the UK with a degree in Graphic Design over fifteen years ago. Since emigrating to Sydney in 2009 he's been busy crafting his skills in various agencies as a Motion Graphic Designer ever since. With a solid background in Graphic Design, Dean not only comes with extensive experience in TV Idents, Commercials, Hype Reels, Title Sequences, VFX, 3D and Compositing but also a thorough working knowledge of print, production and interactive screen assets to back it all up with.
Deans worked for companies such as Westfield, Taubmans, Unilever, Nando's and Macqaurie Bank to name just a few of an impressive and diverse client list. During these projects his attention to detail and quick turnaround times has given him a reputation for being a creative who can always be relied on to produce high value work on time and beyond expectations.
With his easy going personality and dedicated work ethic, Dean is a pleasure to work with and a valuable asset to have on any project.