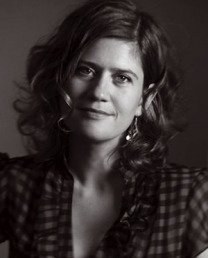 Claire Fletcher
Editor
Sydney
BIO
A passion for powerful true stories, a love of music, and a fluency in both the language and culture of Spain, all define Claire's editing style. Claire is a Sydney based editor. She has cut concerts & clips for some of Australia's top selling artists, (Sarah Blasko, Delta Goodrum, Something for Kate, Alex Lloyd). She has edited documentaries about everything from Iranian refugees, to child-pornography in Art.
In 2010 she cut her first dramatic feature "Mad Bastards," which won critical acclaim internationally at Sundance film festival.
Claire's strengths as an editor come from her established record of cutting long form documentary, where shaping structure, character and plot are key.
An analytical mind and a warm heart touch her work. Claire has edited with award winning directors such as: Ian Walker, Ruth Cullen, Alejandra Canales, Brendan Fletcher, Armand De Saint Salvy, Granaz Moussavi. She has worked with production companies such as: Cordell jigsaw, Fremantle Media, & Kennedy Miller.
As well as editing, Claire has directed and produced short films, published short fiction, worked as a post-supervisor and taught editing master-classes in Sydney and Singapore.