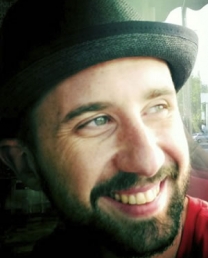 Andy Fernandez
Director, Editor
Sydney
BIO
A skilled Director with a strong vision & evocative visual aesthetic.
An accomplished Editor with a strong sense of pacing & rhythm.
Want both?
Andy Fernandez has an evocative cinematic style and is extremely adept behind a camera as well as behind a computer.
Andy was once described by a fellow Director as a "Final Cut Samurai", with cuts so fine and precise he could be a black belt in Edit-Fu. Over the past ten years, Andy has established himself as one of the foremost editors in Sydney with the help of a sharp intellect and a serious caffeine addiction (he's in a twelve step program but often falls off the wagon).
As a Director he has worked with some of the biggest names in the industry, including Paramount Pictures and Universal Pictures, and his work is both emotive and visually striking with a beautiful, lyrical pacing.
Through his skills as a Director and Editor, Andy Fernandez continues to push the boundaries of production to create works of exceptional quality and style.
As long as there's beautiful imagery, fun people and a good story involved, he's in.
Oh yeah, and coffee.
Lots and lots of coffee.
—————————————————————–
Over 10 years experience.
Final Cut Pro, Avid, Premiere, After Effects, Motion, DVD Studio Pro & Color.
AFTRS Alumni – Graduate Certificate in Directing & Screenwriting.
Full member of The Australian Directors Guild.
Full member of The Australian Screen Editors Guild.
Clients include: Universal Pictures, Paramount Pictures, National Geographic Channel, Coca-Cola, Bentley Motors, Channel [V], Toyota, One Direction, Vodafone, Virgin Mobile, Redbull, NZ Coastguard, Vanessa Amorosi, Matt Corby, DDB, EuroRSCG, Saatchi & Saatchi's, Leo Burnetts.